THE BORREGO VALLEY ENDOWMENT FUND is a 501(C)(3) public benefit corporation dedicated to facilitating philanthropy in Borrego Springs and the surrounding areas. It currently manages a multi-million dollar portfolio.
The corporation began its independent corporate existence in 1996 when it was spun out of the Borrego Community Health Foundation. Its name at that time was the Borrego Community Health Society and its mission was to serve as the fundraising partner of its parent corporation, the Borrego Community Health Foundation.
In 2015, the Borrego Community Health Society amended its Articles of Incorporation and became the Borrego Valley Endowment Fund (BVEF). The BVEF remained a public benefit, nonprofit corporation, but its mission expanded beyond just healthcare. Its new mission is to harness the power of philanthropy to create enduring, community-wide benefit for the Borrego region. As such, the BVEF has broadened its efforts to facilitate philanthropy into focus areas that are of critical importance to the community, including programs for Air Quality Monitoring, protecting Biodiversity, supporting Children and Education, promoting Community Resource Development and Governance, facilitating Healthcare, promoting access to affordable Water, and supporting our Senior population.
OUR VISION is to be an engaged community foundation that in partnership with Borrego Springs facilitates the creation of a happy, healthy, sustainable desert community in the heart of the Anza-Borrego Desert State Park.
We started out three decades ago to raise funds to support the Borrego Medical Clinic and were highly successful in that regard. In recent years, we realized that caring for the health of a community involves more than just supporting a clinic. A community is healthy when no one in the community goes hungry; its residents have access to education, arts, and culture; the air, water, and soil are clean and free from toxins; its environment is protected for future generations; there is a solid economic foundation to foster the vitality of the town; … and there is a healthcare clinic.
So, our mission has broadened from supporting just healthcare to supporting healthcare and broader well-being of the Borrego Valley and its residents.
There's so much to love about Borrego Springs and the Borrego Valley! Many people's first visit to the region is to experience Anza-Borrego Desert State Park. California's largest state park is also the largest contiguous state park in the Lower 48. The park's 690,000 acres are home to the iconic Borrego sheep, mountain lions, lynxes, foxes, not to mention the coyotes who serenade the valley nightly.
Borrego Springs, the gateway to the Anza-Borrego Desert State Park, is California's first officially designated International Dark Sky Community (IDSC), and is one of only 22 IDSC worldwide (www.darksky.org). In January 2018, Anza-Borrego Desert State Park was recognized as an International Dark-Sky Park. For many visitors, it is their first view of the magnificent Milky Way, an unforgettable experience.
In addition to the surprisingly abundant and diverse desert vegetation and wildlife, about 2,500 humans call Borrego Springs home year-round, and another 2,000 consider the valley their second home. This small but dedicated group of people open their town each year to 20,000 "snow birds," 80,000 day-trippers who come to marvel at the spring bloom, and close to 1 million national and international visitors to the Anza-Borrego Desert State Park.
We are dedicated to preserving the extraordinary environment and geography of the region, dark skies, cultural diversity, and everything that makes Borrego Springs a spectacularly beautiful, one-of-a-kind place to live and visit.
It's a small town with a mighty mission. That's where the BVEF and the many people who contribute to the BVEF come in. Once you have been touched by the magic of the Borrego Valley, you'll want to join us in preserving it and keeping it vibrant.
VIDEO MESSAGE FROM THE LEADERSHIP - who we are, what we do, how you can support our critical health care, community and environmental initiatives.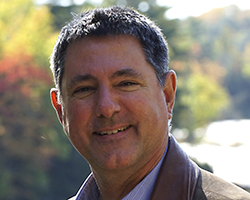 David Garmon - President
David Garmon is a psychiatrist in private practice in San Diego. He earned his undergraduate degree in Molecular Biology from Princeton University, an MD from the University of Arkansas, and completed residency training at the University of California, San Diego. He has served on several medical-related boards and was President and CEO of Scripps Behavioral Health Associates. Dr. Garmon has been a part-time resident of Borrego Springs for over 25 years.
In 2011 he founded the Tubb Canyon Desert Conservancy, which under his leadership has led the fight against invasive species and unchecked development in the Borrego Valley, and is now engaged in land conservation. He has served on the board of the BVEF since 2015 and is the Vice President of the Borrego Village Association. Dr. Garmon is a founding member of the Borrego Valley Stewardship Council and the immediate past Chair of the Environmental Subcommittee of Supervisor Desmond's Borrego Revitalization Initiative.
Bill Lawrence - Vice President
William (Bill) Lawrence has served as President & CEO of the San Diego History Center since February 2016 after joining the History Center in July 2015 as Chief Operating Officer. Prior to joining the History Center Bill's professional career spanned three decades with the KFMB Stations (KFMB-TV, AM & FM) and included a variety of responsibilities; from award winning writer and news producer to Special Projects Producer and ultimately Assistant Director of Engineering. Also for more than a decade Bill was an adjunct member of the faculty at Southwestern Community College having taught broadcast writing, photography and production.
Bill is also the publisher, researcher and writer of BorregoModern.com, a website devoted to the preservation and appreciation of the mid-century modern architecture of Borrego Springs, San Diego County's desert resort. He has organized a series of highly successful architectural tours and presented numerous programs on Borrego Springs architecture including the annual "Dwell on Design" conference in Los Angeles. A series of articles Bill authored on Borrego Springs architecture was awarded two San Diego Press Club awards in 2014. He is also a licensed Realtor® specializing in Borrego Springs mid-century modern architecture.
Marshal Brecht - Treasurer
Marshal Brecht is a Certified Public Accountant licensed to practice here in California. He earned a Bachelor's Degree in 1973 from California State University Fullerton. He opened his own firm in 1976 and still provides accounting and tax services to a small number of individuals and small businesses. For the last 16 years, he and his wife Janet have called Borrego Springs home for most of the year. He has served on the board of the Borrego Water District (2010- 2014) and currently serves on the board of the Borrego Valley Endowment Fund since 2011.
Sylvana Meeks - Secretary
Sylvana has served the community of Borrego Springs as a member and president of the Borrego Springs Unified School District Board of Directors, The Borrego Art Institute Board of Directors, Borrego Valley Endowment Fund Board of Directors, Chamber of Commerce Board of Directors, the Miss Borrego Springs Pageant Director and was Miss Borrego Springs in 1989, president of the Borrego Springs Rotary Club, Assistant District Governor, Chief Assistant Governor, and the District Governor's Aide for Rotary District 5340, and the treasurer for the Borrego Springs Rotary Foundation Board of Directors. She also has served on the Little League Board of Directors and as a Manager and Coach for her son's baseball teams. Sylvana's husband, Randy, was born and raised in Borrego Springs and is a general contractor in the valley. She is a co-Broker/Owner of Coldwell Banker Borrego and was honored to serve as the Honorary Mayor of Borrego Springs for two years.
She has received the Avenue of Service Citation for Individual Rotarians from Rotary International, Rotary 5340 Governor's Visionary Award, and The Soroptimist Ruby Award for Helping Women from Soroptimist International of Borrego Springs, and is the recipient of the Borrego Springs Chamber of Commerce Lifetime Achievement Award. Sylvana has obtained her Real Estate Broker's License, Accredited Buyer's Representative, Certified Residential Specialist, e-PRO Technology Certification, Graduate Realtor Institute Certification, Short Sales and Foreclosure Resource Certification, received the Real Estate Circle of Excellence Gold Recognition of Excellence from San Diego Association of Realtors, and is a Member of the Coldwell Banker International President's Circle for Production.
Bob Kelly - Immediate Past President and Trustee
Bob Kelly founded the San Diego Seniors Community Foundation (SDSCF) in 2016 to address the growing need for programs and infrastructure to support the burgeoning senior population. He serves as CEO for SDSCF. Prior to that, Bob served as president and CEO of The San Diego Foundation for two decades. Bob serves on multiple boards including the Mingei International Museum, San Diego Hunger Coalition, Voice of San Diego, and the Legler Benbough Foundation. He is also the principal of BK Foundation Advisors, a philanthropic consulting firm working with foundations, corporations, individuals and families.
Dr. Richard Fausel - Board Member
Richard Fausel, D.O. is a physician, who spent 38 years in practice, primarily in the Coachella Valley with special interests in pathology, family practice and bone health, now retired. He has been enjoying Borrego Springs and the environs since 1970, part-time resident since 2001 and now a full-time resident with his wife Rosemary. He has been a Board member of Desert Cancer Foundation in Palm Desert for over 20 years. More recently joined the Board of BASIC here in Borrego and is looking forward to active participation with BVEF.
David Liebert - Board Member
David is a business owner of The Palms Hotel & Resort at Indian Head and two restaurants, all in Borrego Springs.
Nancy McRae - Board Member
After 30 years in Coronado, California, in 2020 Nancy traded the coast for the desert. An annual visitor to Anza-Borrego for many decades, she is delighted to be living here full time. Nancy graduated with a B.S. in Business Administration from Santa Clara University, and worked several years in securities marketing and corporate investor relations. After pausing to raise sons, she returned to work at Coronado School of the Arts at the Coronado High School. She was a founding member and served on the Board of the Coronado Island Film Festival (CIFF), and developed The Emerald Award - one of CIFF's most prestigious awards. For the past 30 years, she has also been actively involved in her husband's erosion control and native revegetation business, and has a deep and abiding passion for protection of the environment and wildlife.
Lorry Seagrim - Board Member
Lorraine (Lorry) Seagrim is a retired registered nurse. She graduated initially as a registered nurse from the Queen Elizabeth Hospital in Montreal, Canada. She later further her education at San Diego State to receive an undergraduate degree in nursing and at the University of Phoenix for a Masters in Nursing Administration. During her nursing career, she was fortunate to work internationally and gain experience in the operating room, patient education, and nursing education. Her expertise included implementing programs for new graduates and graduate nurses, administrating an extern nurse program, and focusing on hospital regulatory issues at the local area and corporate level.
In 1998, she co-founded a Homecare Agency (Desert Home Care) in Borrego Springs based on the results of a community assessment which later became a Home Health Agency. Since retiring, Lorry spends her time living and enjoying the desert environment. Currently, Lorry is a member of Rotary and the chair of the BVEF Project Allocation.
Melissa Stevens - Board Member
Melissa is more than 20 years leading sales/marketing organizations in the health care industry, specifically for health plans. In her current role with Community Health Plan of Washington (a Medicaid health plan), she is a close partner with Washington's 20+ Federally Qualified Health Centers and is very familiar with the business operation and patient base for FQHCs. Additionally, she leads the team which identifies Community Based Organizations to support through Health Equity grants. Melissa has been a Rams Hill vacation home owner since early 2000s, but with the recent move to remote working, has been able to enjoy her home more as a seasonal resident.
Dick Troy - Board Member
Dick enjoyed a 30-year career with California State Parks, starting as a park ranger, retiring as Deputy Director. After retirement, he served as President of 3 conservation-related non-profit organizations, including the Anza-Borrego Foundation. He currently serves as President of the Borrego Village Association. Dick first visited Borrego Springs with his grandparents at age two and became a regular visitor in his adult life. He has been a resident of Borrego Springs since 2008.
Vanessa Rodarte - Board Fellow
Borrego Springs High School graduate Vanessa Rodarte will be starting a one-year internship on the Borrego Valley Endowment Fund Board of Directors. Vanessa brings a variety of background and experience to the Board. She is currently in her fourth year at San Diego State University, where she is majoring in kinesiology and is the Aztec Women's Basketball Team Manager. While at BSHS, she served three years as Class Treasurer and one year as Class President. She was involved in many high school clubs including the Interact Club, Junior Soroptimist, and Dream Club. Vanessa showcased her athletic skills in both Softball, where she was the catcher, shortstop and team captain, and Basketball as point guard and team captain. She was twice chosen as Basketball MVP and was invited two times to the All-Academic Team.
Jim Dion – General Manager
Daurie Nelson – Board Archivist